︎︎︎
THE MOSQUITO PROBLEM AND OTHER STORIES

LILIA TOPOUZOVA

FEATURE DOCUMENTARY FILM

Directed by: Andrey Paounov
Written by: Lilia Topouzova
Produced by: Martichka Bozhilova
Cinematography: Boris Misirkov & Georgi Bogdanov
Edited by: Andrey Paounov & Orlin Ruevski
Music by: Ivo Paounov
The film presents the city of Belene through the everyday stories of its varied inhabitants whose lives are lodged between the idealised images of Belene Nuclear Power Plant and the labour camp of Belene. For most of the locals, the gigantic cranes, foreign investors and joyful chants of cheerleaders carry the dream of a great nuclear future. The Power Plant's logo is everywhere - dressing buildings and soup bowls. Amidst the apparent atomic prosperity, lies a past that no one wants to remember: the Belene labour camp. Shocking stories of horrible crimes loom over the city just like the dark clouds of mosquitoes descending on its citizens.

A world instantly transformed by ideologies, regimes and dreams of economic prosperity. The characters are illustrative of the intersection between a sinister past, a nuclear future and the everlasting problem of stinging mosquitoes, which remain unchanged overtime. The film recounts the city's tale through the personal stories of its citizens.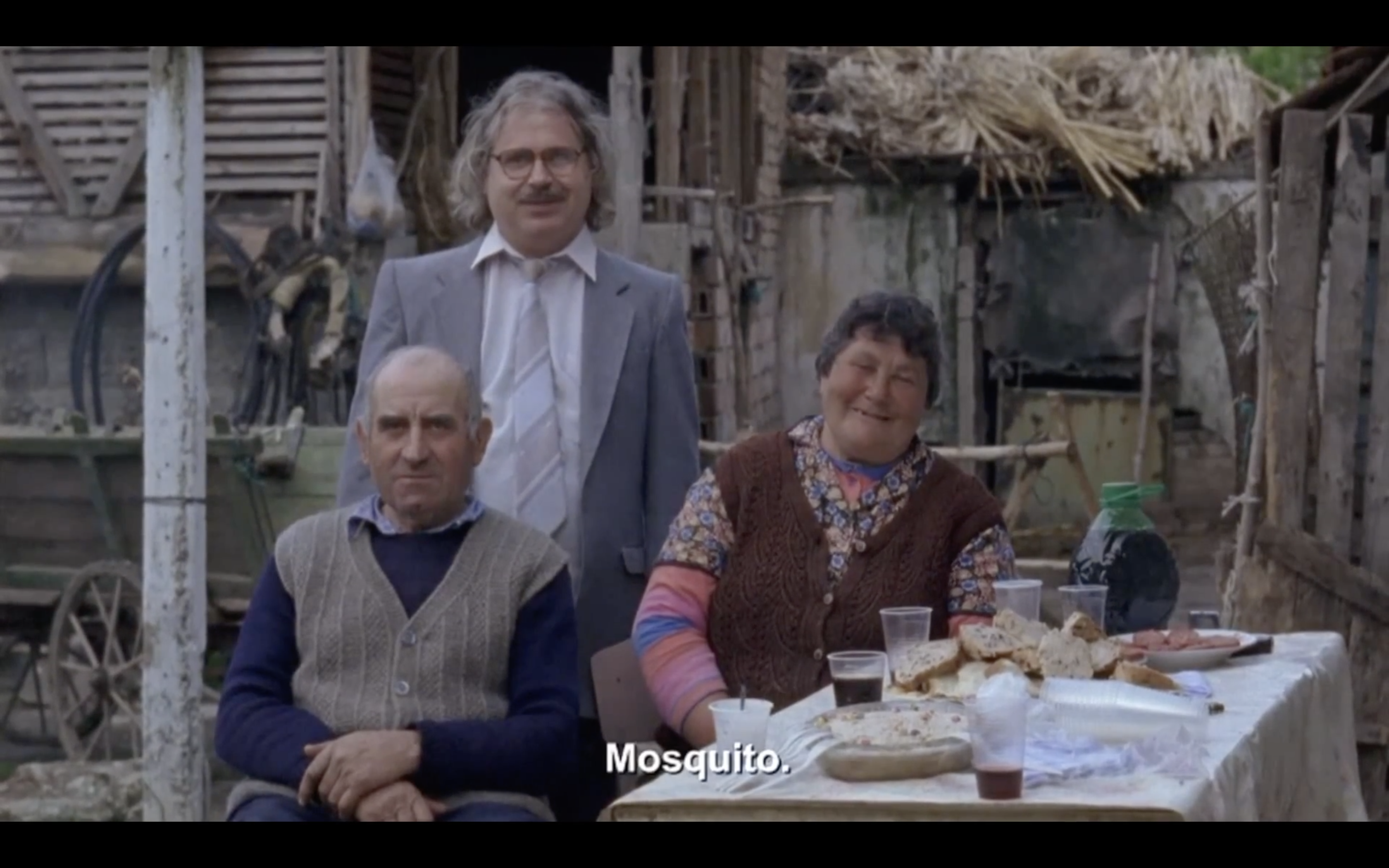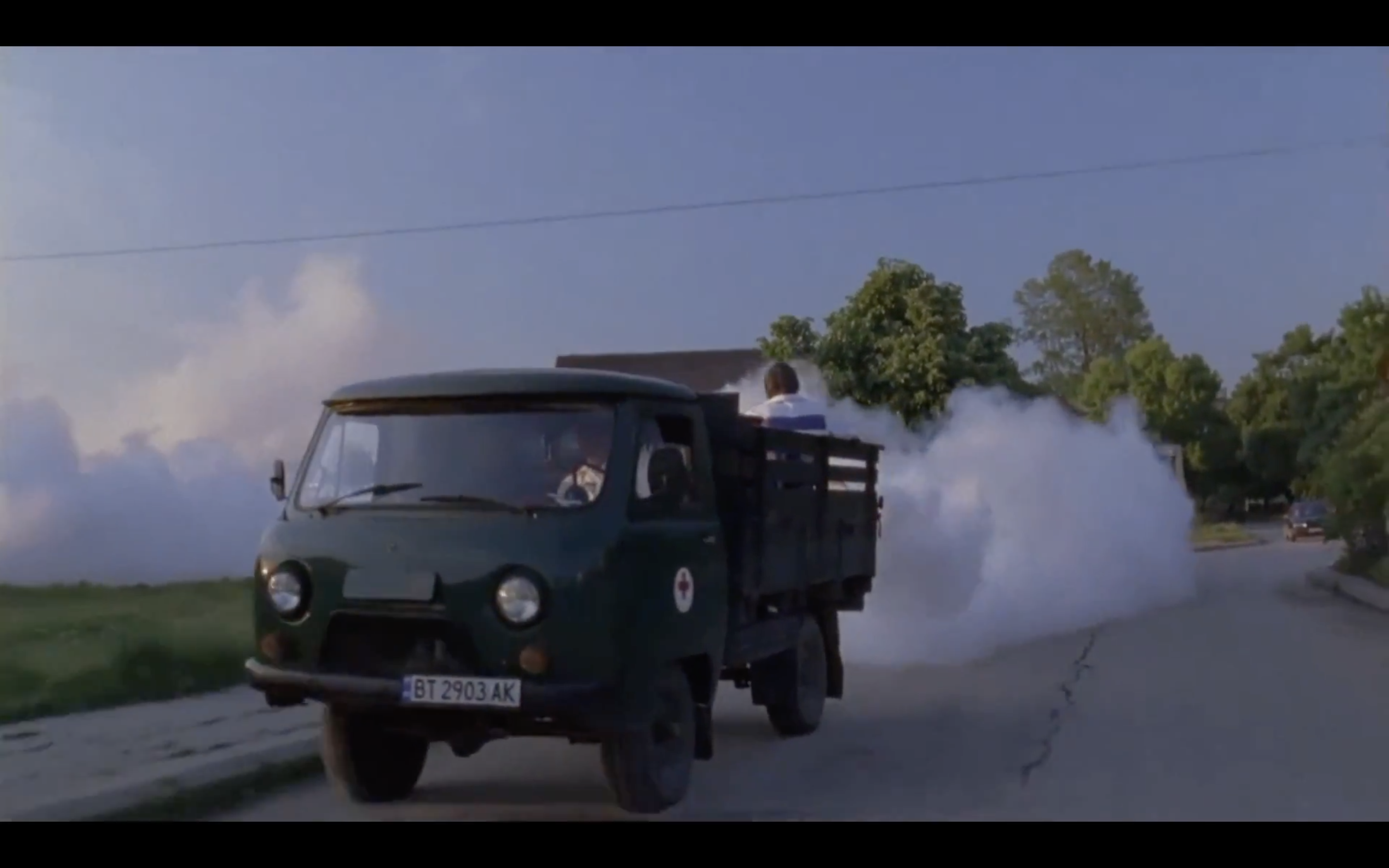 Lilia Topouzova is an Assistant Professor at the Institute of Communication, Culture, Information & Technology and the Department of History at the University of Toronto. She is a historian and a documentary filmmaker whose interdisciplinary work explores the relationship between remembering and forgetting. She studies and teaches the history and legacy of Eastern European communism, creative nonfiction, oral history, political violence, transitional justice, memory, and gender studies. Her academic research appears in the American Historical Review, Gender & History, Routledge Handbook of Memory and Place, Journal of Visual Literacy, and Encyclopedia of Transitional Justice. She is the writer of the critically acclaimed documentary The Mosquito Problem & Other Stories, which premiered at the Cannes Film Festival and TIFF, and received more than twenty-five awards, including the Human Rights Award at the Sarajevo Film Festival in 2007. Her other films include a feature-length documentary on immigration Saturnia (co-writer, co-director, co-producer, 2012), distributed by the Canadian Museum of Immigration at Pier 21. She is currently in production of her third film, Anaanaga: My Mother (co-writer, co-director, co-producer).

Dr. Topouzova held fellowships at Brown University in the US, York University in Toronto, the Centre for Contemporary History (ZZF) at the University of Potsdam in Germany, and at the Center for Oral History and Digital Storytelling in Concordia University in Montreal. Her work has been supported by, among others, the Social Science and Humanities Research Council of Canada and the Canada Council for the Arts.
---
© History in Between, 2021
This project is part of the Cultural Calendar of Sofia, Ministry of Culture and Sofia History Museum.



Connect:





︎
︎
︎
---
"История помежду" ("Проект за музейни намеси в РИМ, София") е съвместен проект между Фондация "Изкуство – Дела и Документи" и Регионален исторически музей, София, подкрепен Календар на културните събития на Столична Община.

History in Between (Project for interventions in the Museum, Sofia) is a collaboration between the Art Foundation - Affairs and Documents, and the Regional History Museum of Sofia. It is supported by the Calendar of Cultural Events of Sofia City.
---