︎︎︎
PLEASURE & PRESSURE

ANTONIYA DIMITROVA, ANTONI RAYZHEKOV, BOYANA DZHIKOVA, GALINA DIMITROVA-DIMOVA, INA VALENTINOVA, KRASIMIRA BUCEVA, MIRIYANA TODOROVA, NIKOLA MIHOV, PAVEL NAYDENOV, RADOSTIN SEDEVCHEV, RAYNA TENEVA, SOFIA GRUNCHAROVA, STEFKA TSANEVA, HARITA ASOUMANI, YANA LINEVA, 2020
NEWSPAPER, PUBLICATION, EXHIBITION

Фотограф: Радостин Седевчев (вестник); Goethe-Institut Bulgarien (изложба)
Pleasure & Pressure is a newspaper, art publication and an exhibition - all in one. In this multifunctional edition, 14 Bulgarian artists and curators worked with the theme of "Art and politics". In other words - can we, must we, is it preferable or is it bad for art to be political. Here, political is not solely understood in terms of activism but rather as an awareness of the social, political and economic circumstances in which art is created.

Pleasure & Pressure consists of new collaborative outputs created by the members as part of the workshop "Art and politics": Antonia Dimitrova, Antoni Rayzhekov, Boyana Dzhikova, Galina Dimitrova-Dimova, Ina Valentinova, Krasimira Buceva, Miryana Todorova, Nikola Mihov, Pavel Naydenov, Radostin Sedevchev, Rayna Teneva, Sofia Gruncharova, Harita Asoumani and Yana Lineva. The artworks forming the newspaper's pages make up the "curate-by-youtself" exhibition.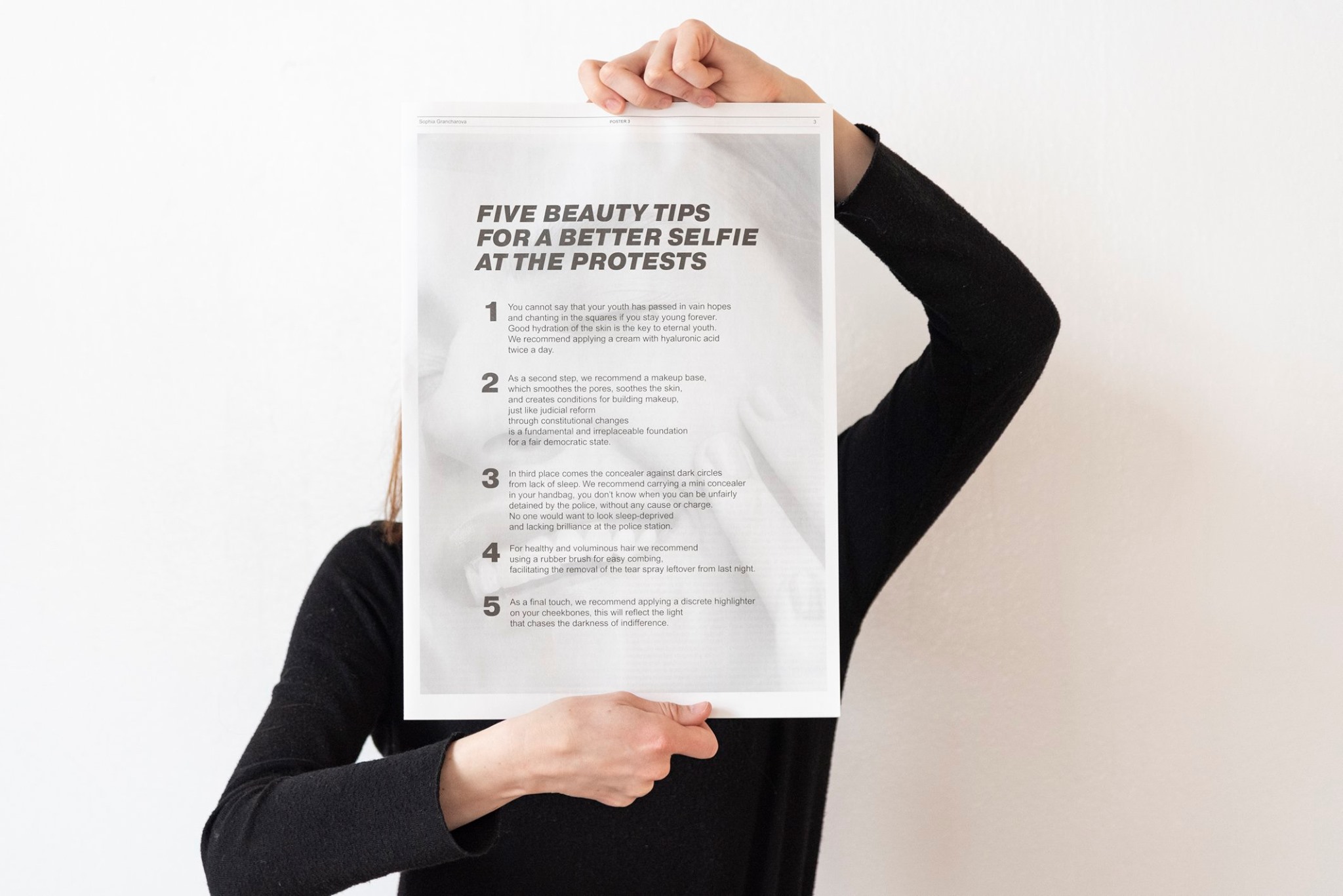 On April 27th, the gallery at Goethe Insitut hosted the newspaper's launch which is being distributed in Bulgaria and Germany. The event includes a pop-up exhibition as well as a tour with curator Luchezar Boyadzhiev and other artists.

Furthermore, documentation of the project "Art and politics" was presented in which other Bulgarian and German artists and philosophers took part - Voin de Voin, Boyana Kunst, Boyan Manchev, Catherine Nichols, Vibke Trunk.

The newspaper results from the workshop "Art and Politics" - part of Goethe Institut's programme as part of its collection at ifa - Institut für Auslandsbeziehungen in Struktura gallery in 2020.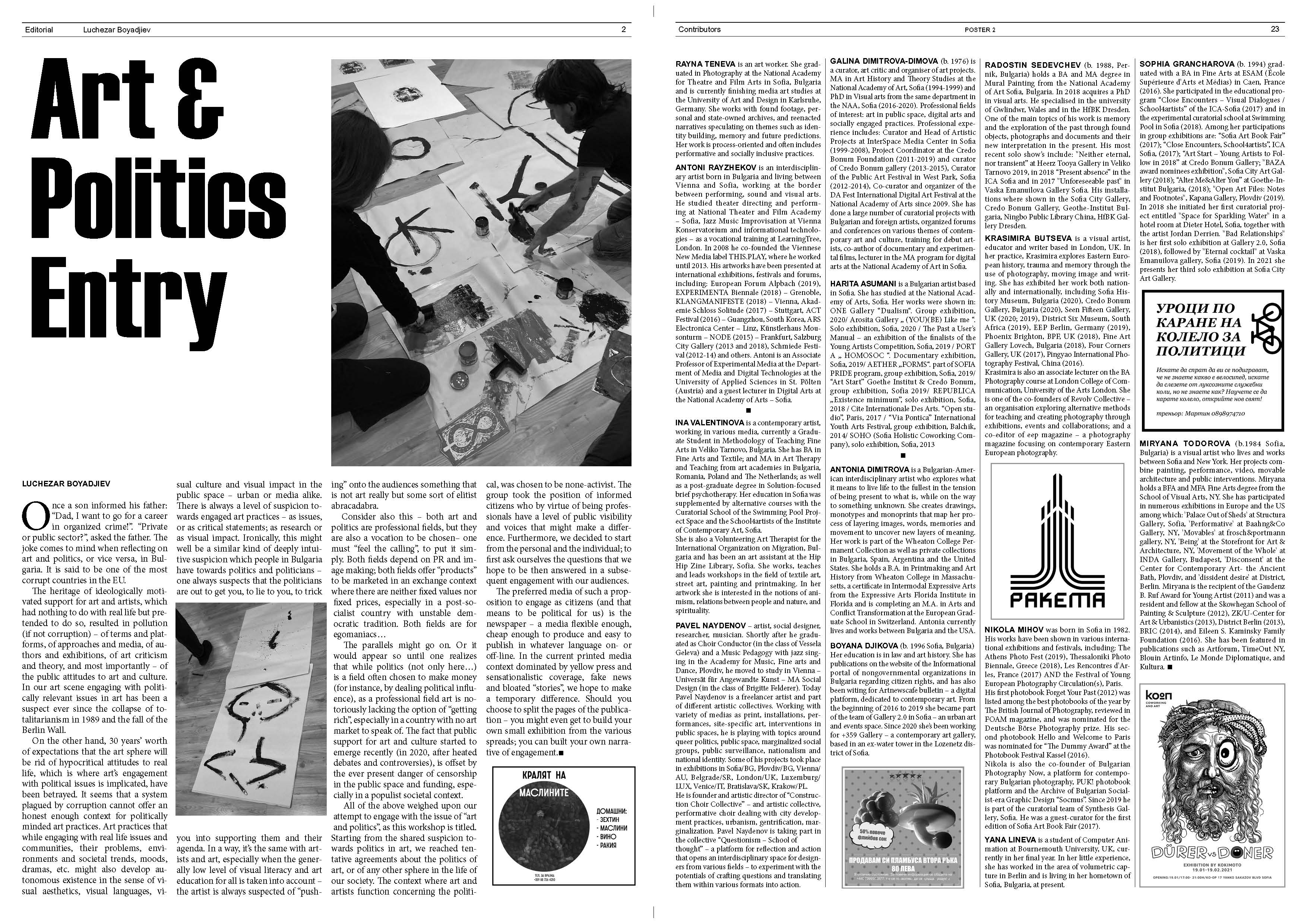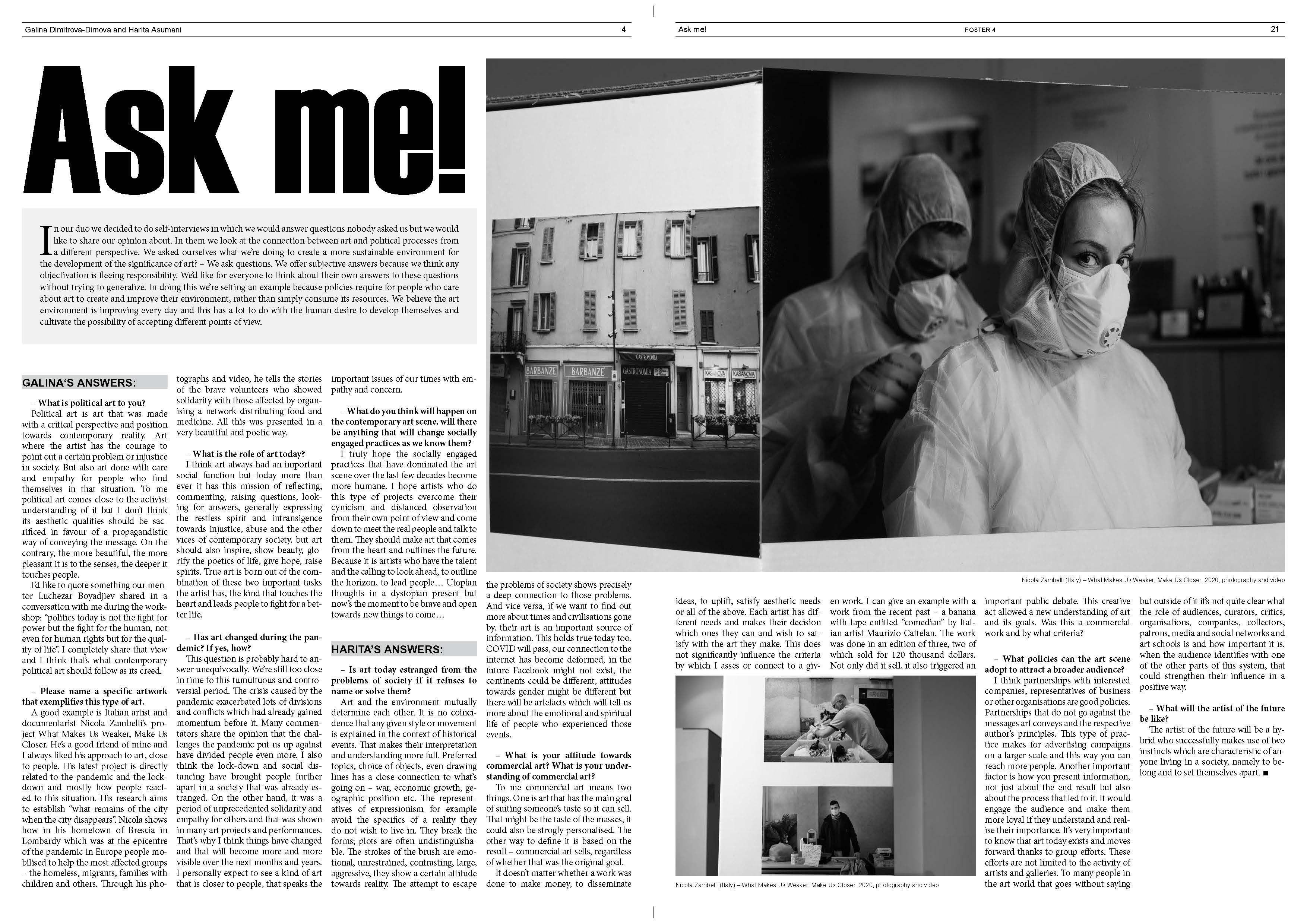 ---
© History in Between, 2021
This project is part of the Cultural Calendar of Sofia, Ministry of Culture and Sofia History Museum.



Connect:





︎
︎
︎
---
"История помежду" ("Проект за музейни намеси в РИМ, София") е съвместен проект между Фондация "Изкуство – Дела и Документи" и Регионален исторически музей, София, подкрепен Календар на културните събития на Столична Община.

History in Between (Project for interventions in the Museum, Sofia) is a collaboration between the Art Foundation - Affairs and Documents, and the Regional History Museum of Sofia. It is supported by the Calendar of Cultural Events of Sofia City.
---